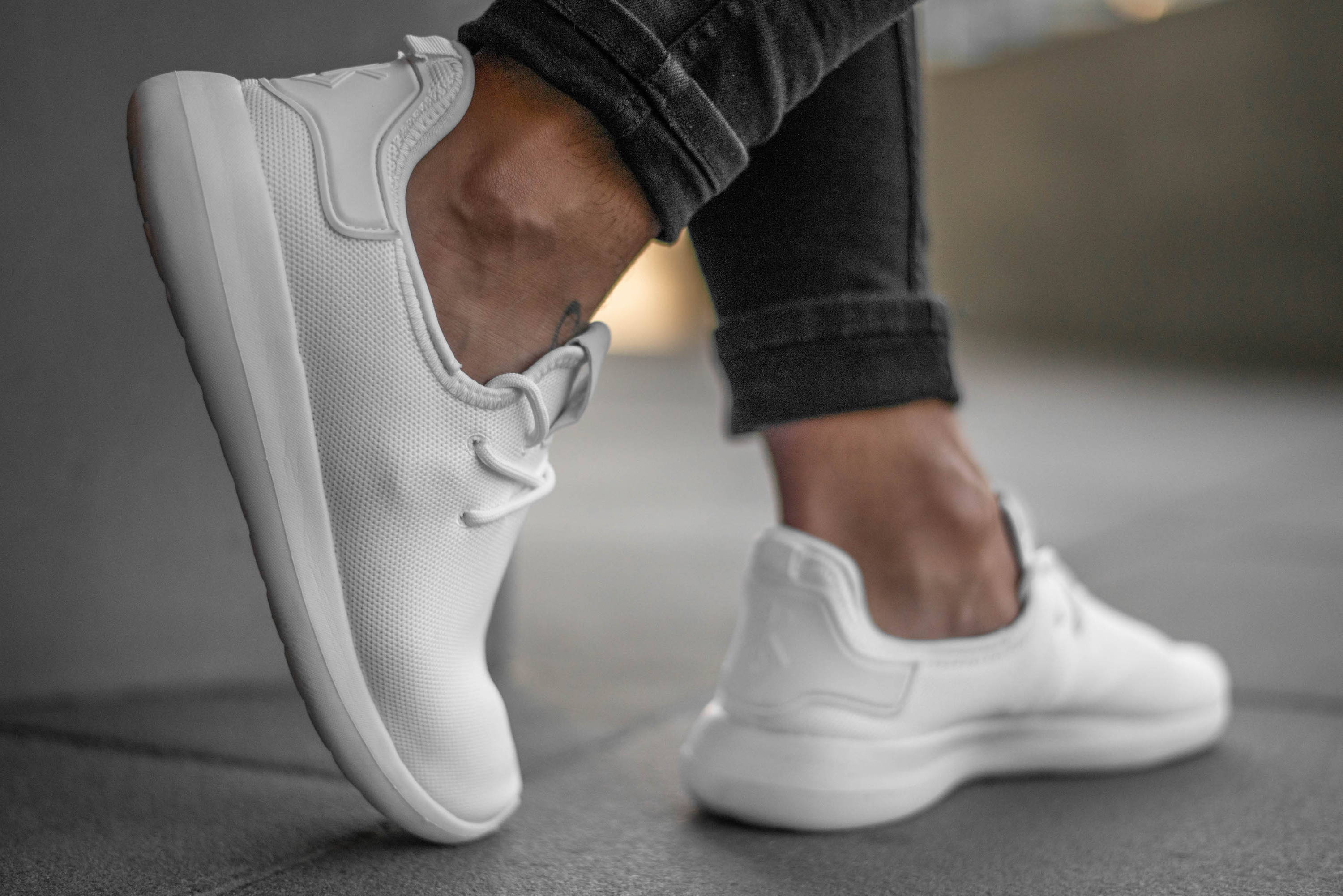 KALÒN SNEAKERS SIZE GUIDE
Getting your sneaker size right is important to us, we want to make sure your feet are loving the sneakers they're in. KALÒN Sneakers are produced as a unisex style, our sneaker sizing are TTS (True To Size) as we want to provide consistent sizing that is referenced across globally.
Our sneakers are designed to 'give' a little after the first wear, this is due to the material used in construction, it allows the sneaker to be flexible, and your sneaker will always return to its original shape.We also provide a sneaker wash bag with every sneaker purchase, after a wash cycle your sneaker (once dry) will return to its original form and will be snug when worn, and very quickly 'give' back to the shape of your feet. You'll notice the memory foam inner sole of your sneaker is removable, we've designed it that way so it can be properly cleaned on a wash cycle.
Please use the table below as a reference when choosing your sneaker size. If you do wear a half size then going up to the next nearest size is what KALÒN Sneakers recommend..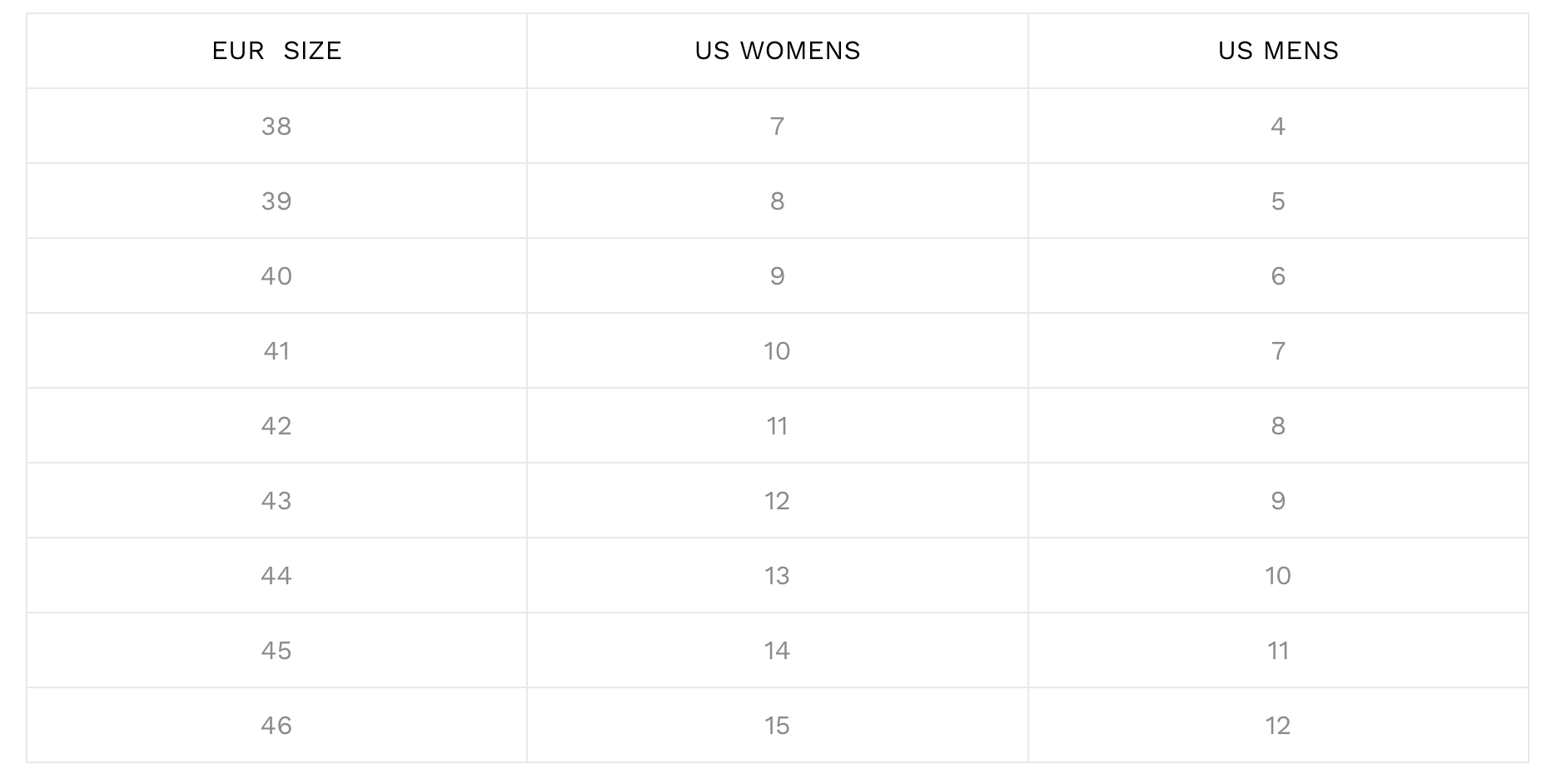 KALÒN SNEAKERS accepts returns and exchanges in accordance with Australian Consumer Law.This enables you to return a product that is: Faulty, Wrong Size or Damaged.KALÒN SNEAKERS offers a 14 day free returns and exchange policy.To be eligible for a sneaker/item return and exchange, your product must be: Unworn, In the same condition as sold in the original box and you must have proof of purchase (Order number and Invoice)
WHY NOT GET IN CONTACT WITH US DIRECTLY
SO WE CAN MAKE SURE YOU PURCHASE THE CORRECT SIZE.
you'll hear first of any restocks, new drops and promotions.